Lacrosse is widely popular across high schools in the US but I have always wondered if it was played as a professional sport. During my research, I found out the following:
Lacrosse is played as a professional sport and has been around professionally since 2001 when the first major league lacrosse game took place. Premier League Lacrosse offers 25,000 dollars as minimum salary to their lacrosse players.
In this article, I will expand on the background of MLL (Major Lacrosse League), PLL (Premier Lacrosse League), and all the teams that work or have worked under the banner of these two leagues. I will also address how MLL and PLL have changed with their merger in 2020.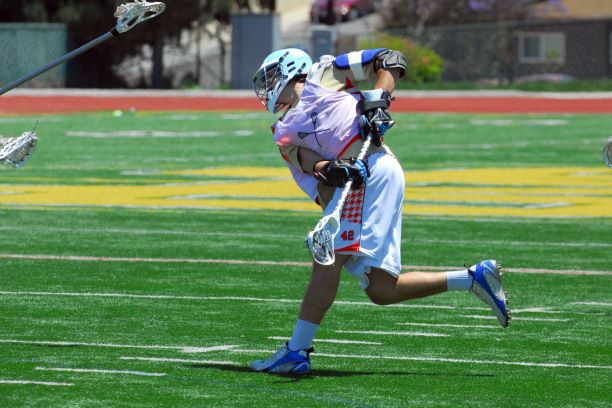 Background of Major League Lacrosse:
In 1998, after seeing the growth of lacrosse as a professional sport, Jake Steinfield was inspired to start a professional outdoor lacrosse league.
Major league lacrosse started playing and their first game was in 2001 that was held in response to the growing demand for lacrosse. Throughout the years, MLL has continued to lead lacrosse into mainstream competitive team sports.
Major League Lacrosse has changed some rules of the traditional lacrosse games and included the two-point goal line located at 16 yards from both goals and a 60-second shot clock.
MLL has six teams across the US: the Boston Cannons, Chesapeake Bayhawks, New York Lizards, Connecticut Hammerheads, Denver Outlaws, and Philadelphia Barrage. MLL games air both at ESPN and LSN (Lax Sports Network) and are available for people across the country.
1-Denver Outlaws
The Denver outlaws were a Major League Lacrosse team that played professional field lacrosse based in Denver, Colorado.
They began playing in the MLL in 2006, and since joining, they have played in the championship 10 times. They won their first championship in 2014 defending the Rochester Rattlers at a score of 12-11 and won their second championship in 2016.
2-Boston Cannons
Boston Cannons are a professional outdoor lacrosse team that has played in the MLL since 2001 when MLL was first launched.
They won their first championship in 2011 while defending against Hamilton Nationals with a score of 10-9. The Boston Cannon went under a major change in 2002 with the merger of PLL and MLL and became known as the Cannons Lacrosse club.
3-Chesapeake Bayhawks
Chesapeake Bayhawks have played under many different names.
They started playing as the Baltimore Bayhawks in 2001 and played under that name since 2006. They changed their name to Washington Bayhawks and played under that name from 2007 to 2009 and finally, started to play under the name Chesapeake Bayhawks from 2010.
They have won six Steinfeld cups which is more than any other MLL team.
4-New York Lizards
New York Lizards, formally known as Long Island lizards are original members of the MLL, lost the inaugural game of the MLL to the Baltimore BayHawks back in 2001.
5-Connecticut Hammerheads
The Connecticut Hammerheads was an MLL team that was based in Fairfield, Connecticut. The team only played for one season in 2020.
6-Philadelphia Barrage
Philadelphia Barrage started its career as the Bridgeport Barrage in 2001 and stayed under that name till 2003. Then they relocated to Philadelphia and became known as the Philadelphia Barrage.
They ceased operation back in 2009 because of some economic problems but they were resurrected for the 2020 season.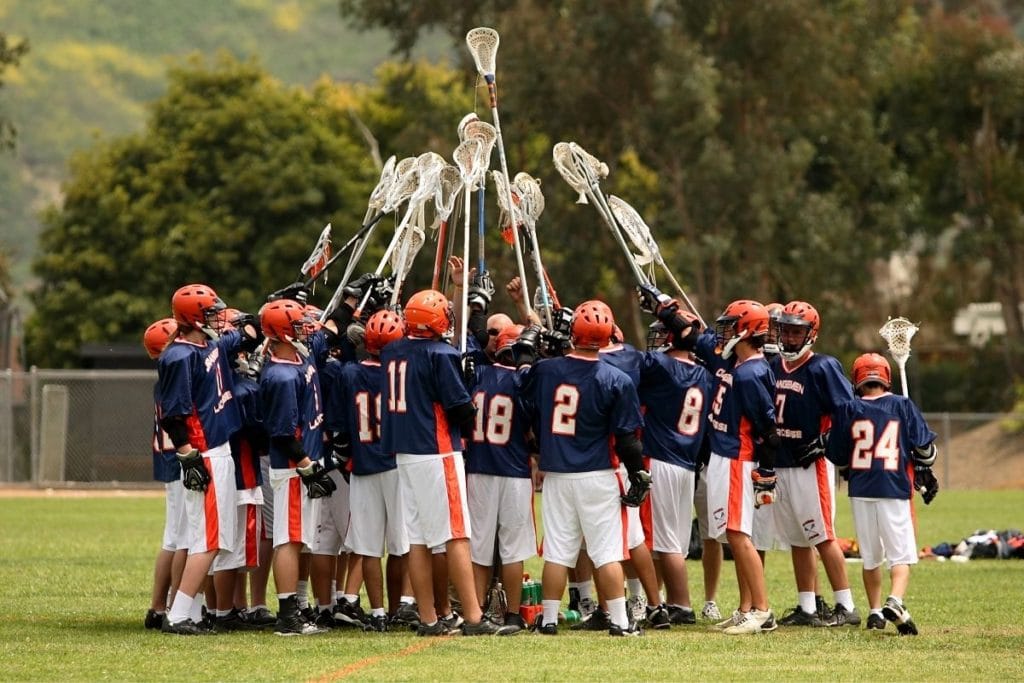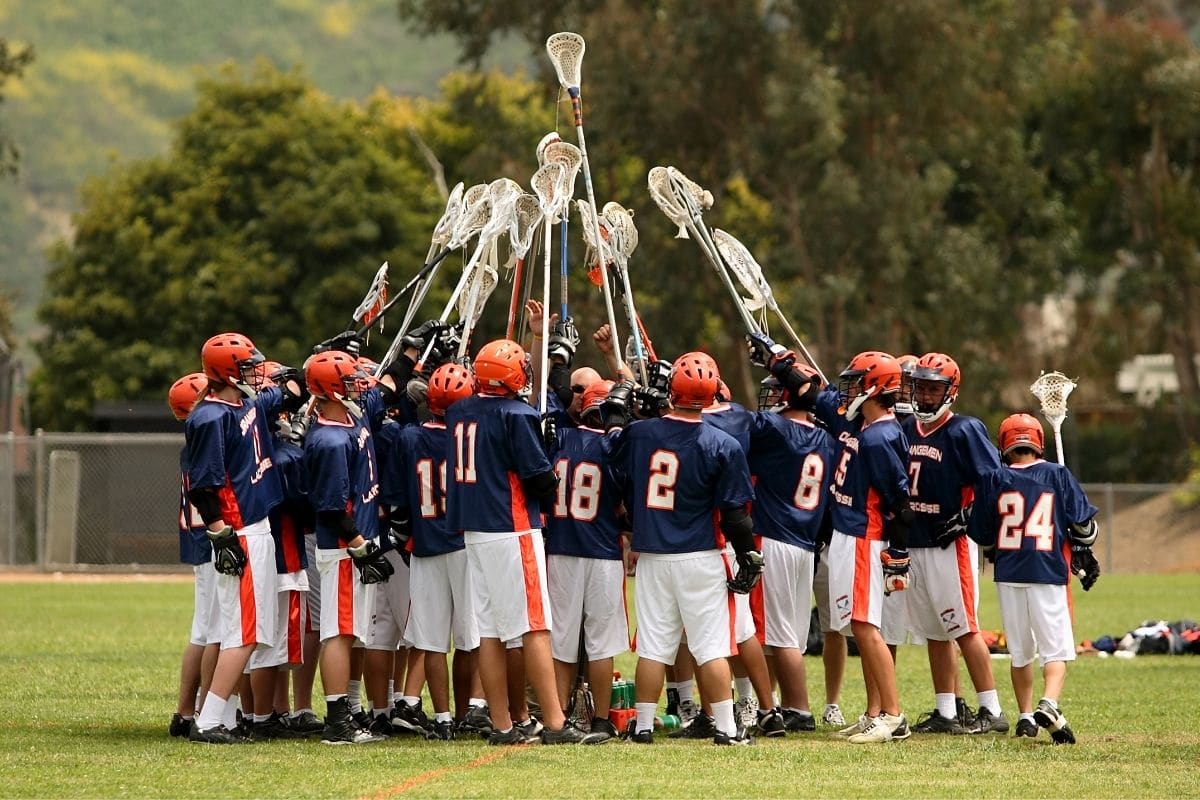 Background of Premier Lacrosse League
Premier League Lacrosse was founded by two Professional American Lacrosse players, brothers Paul Rabil and Mike Rabil. (Source) This professional lacrosse league debuted in 2019 and went on a 14-week tour-based schedule that included 12 major-market cities.
When it was first reported in 2018 that Paul Rabil would be launching a professional Lacrosse League in 2019, people knew that it would be a direct competitor to MLL because PLL would provide professional Lacrosse players with salaries, health benefits, and league equalities.
Unlike other professional sports and their companies, PLL open sources its highlights and allows the players to use them to build their own brands and operates full-time to produce other player-centered content (Florian Hemme, 2020).
Premier Lacrosse League has seven teams: Whipsnakes, Archer, Chrome, Redwoods, Chaos, Waterdogs, and Atlas. Each of these seven teams has a 26-player roster.
1-Whipsnakes
Whipsnakes is a professional Lacrosse team under PLL and is one of the first founding members of PLL and won the first two championships.
2-Archer
The Archers Lacrosse Club is a professional field lacrosse team that plays under the label of PLL and is one of the 6 founding teams. The Archers have yet to win a championship.
3-Chrome
Chrome is also a professional team and plays under the label of PLL. It has yet to win a championship.
4-Redwoods
Redwoods similarly play under PLL and have yet to win a championship.
5-Chaos
Chaos also plays under PLL and has yet to win a championship. Their notable players are Miles Thompson, Connor Fields, Blaze Riorden, Deemer Class, Josh Byrne, and Jarad Neumann
6-Atlas
They play under the PLL and have yet to win a championship.
7-Waterdogs
Waterdogs play under PLL and were founded as a team in 2020. Waterdogs have yet to win a championship. The players were selected through the expansion draft, new entry draft, and the college draft over the first few months in 2020.
Changes in Professional Lacrosse
PLL offers 25,000 dollars as minimum salary to their lacrosse players which is three times the salary of MLL players. PLL also offers health benefits and equality that MLL doesn't offer. Perhaps that is why players were leaving the Major Lacrosse League and entering Premier Lacrosse League.
MLL and PLL decided to merge in 2020 under the banner of PLL and from 2021 there was only one professional lacrosse platform. Boston Cannons was the only team out of the six main MLL teams that was absorbed in PLL and rebranded as Cannon Lacrosse Club. PLL retains rights to all the other five teams in MLL.
In 2021, the number of professional lacrosse teams dropped from 13 to 8. Many players lost their jobs because of this sudden expansion because it resulted in the reduction of almost 200 roster spots.
Kelly, one of the 3 owners of MLL, said that he knew that market could not support two outdoor professional leagues and stated, "It's the only way for professional lacrosse to be successful."
When PLL was formed, it established itself as a competitor to Major Lacrosse League and signed a deal with NBC Sports.
NBC promoted PLL across its platform and aired all its games. Many people think that because there is only one outdoor lacrosse team, it will raise the competition level and put it closer to other professional sports.
Last Words
Lacrosse is played as a professional sport and has been since 2001 when Major Lacrosse League started professional outdoor lacrosse due to its increasing demand in the US and six teams played under MLL.
The world of professional lacrosse changed when Premier Lacrosse League was founded in 2019. PLL has seven teams that played under its banner.
PLL was widely popular with professional lacrosse players because PLL offered the players more money and more benefits.
Eventually in 2020 both the leagues decided that both of them could not exist in the Lacrosse market simultaneously and decided to merge under Premier Lacrosse League. This affected the professional lacrosse community because more than 200 players well out of jobs because of the rooster reduction.
Only one MLL team was added to PLL after a name change while the rest of the players were out of jobs.
To many people, the merger seems like a great thing because it will increase the competitiveness of the Lacrosse players. After all, there is only one championship now that MLL and PLL have merged.
What I can conclude is that for better or for worse, the Professional lacrosse community has permanently changed because of this merger and the careers of many professional players ended abruptly.
With time we will see how professional lacrosse develops over the next few years with only one professional lacrosse league in the market.
Works Cited
Florian Hemme, D. M. (2020). Strategic Social Media Marketing for the Premier Lacrosse League. Case Studies in Sport Management, S1-S8.