Hi, I'm Martin, and I've been sports mad ever since I was young.
One of my earliest memories is breaking a small window in my hall with a tiny wooden cricket bat when I must have been about three.
I've tried a bit of everything – ball sports, martial arts, swimming, cycling. Here I am on the squash court: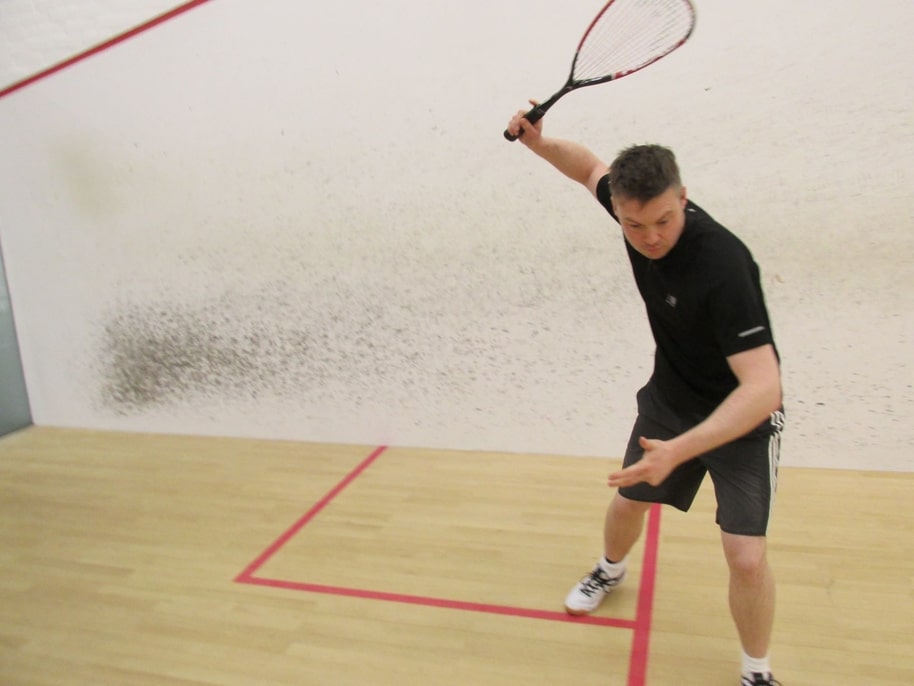 This blog is the place where I channel all the enthusiasm, all the passion, and, I hope, all the knowledge.
My biggest passion when I was young was cricket. I practiced pretty much every day, played for the local junior county, and invented all sorts of crazy ways of training in the street with a few mates.
I'm still playing as many sports as I can at the age of 40 (at the time of writing).
A proud moment recently was captaining my local club cricket team to cup success. Apologies for the ridiculous face while lifting the trophy: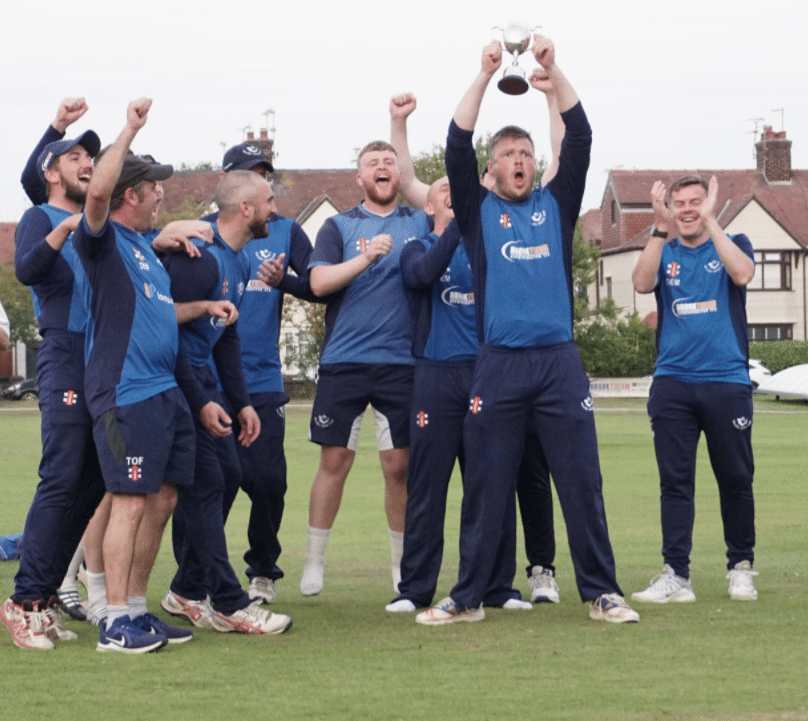 I literally couldn't do that face again even if I tried.
But I have to say that as well as all the health benefits, I think sports really bond us all together as humans in a way that pretty much nothing else can. The camaraderie and joy that you get from sports is pretty much second to none.
I've got three kids now, and they all like similar sports that I'm into (I'm managing to indoctrinate them as best I can).
If you're new here then welcome! We write about many different sports now, particularly tennis, squash, lacrosse, and martial arts. I am hoping that this list will grow year on year. I want this site to be about pretty much every sport under the sun.
Enjoy our site, and most importantly, get out there and get stuck into whatever sports you can!
Our Writers
I am proud that this blog is read by people all round the world, and if any of the articles have made a difference to you then please do get in touch! We love to hear from our readers.
I started this blog to focus my interests and passion into a sideline hobby. I started writing it completely myself, and at least the first 50 articles are by me.
But as the audience has grown I'm proud to now have a small team of talented and extremely knowledgeable writers.
The main writers on the site are now:
Main Writers
Our Contact Details
Our business address is:
Unit 36B
Price Street Business Centre
44 Price Street
Birkenhead
Wirral CH41 4JQ
England, United Kingdom