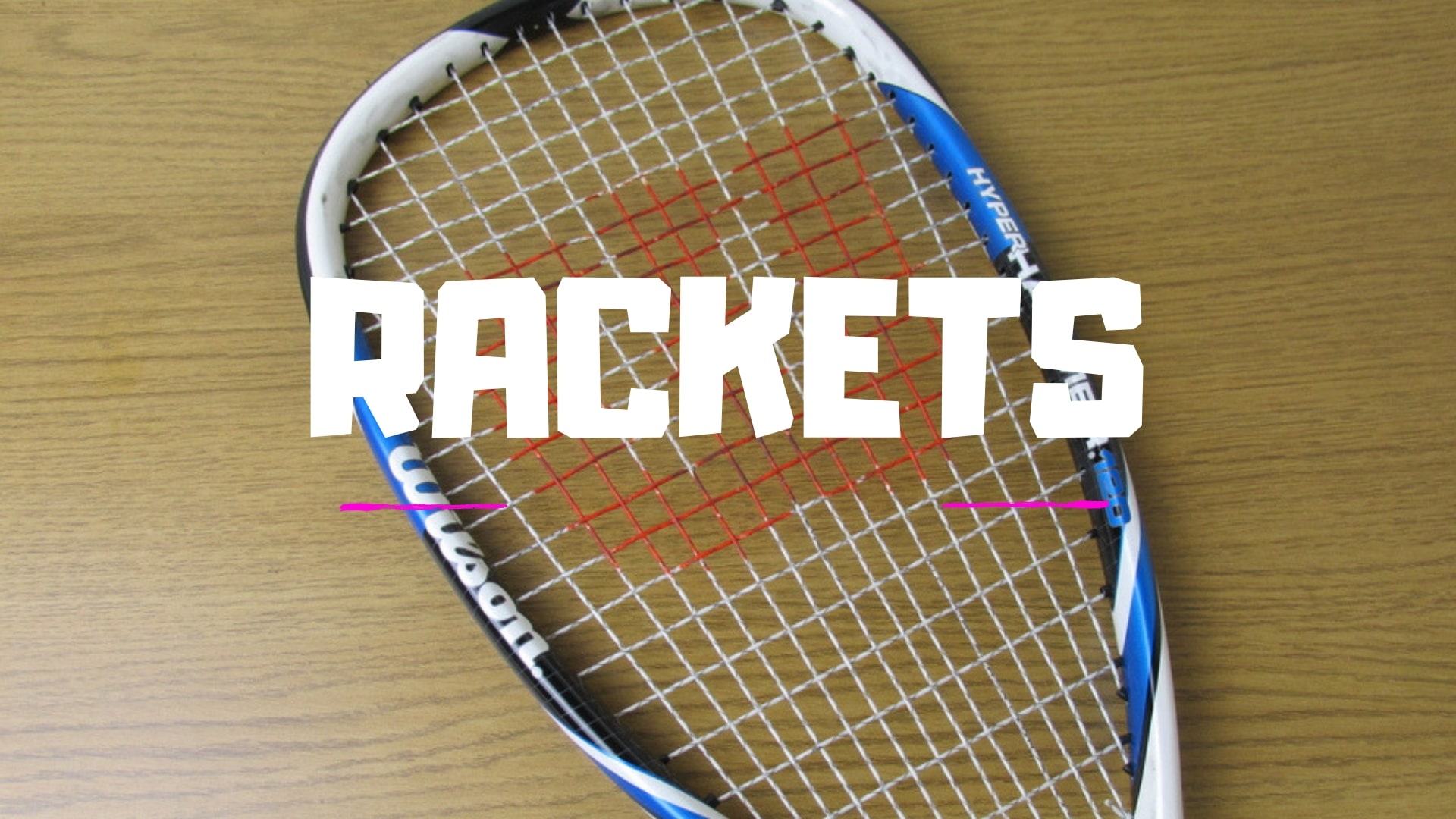 Choosing a racket is usually the biggest equipment decision you make when you play squash.
However, luckily enough I genuinely believe that the choice of racket only makes quite a minimal difference compared to the choice of equipment in other hitting sports. In cricket, for example, the difference between a quality bat and a cheap one is enormous. The ball will literally travel twice as far and as fast off a good bat than a poor one.
The same is not true of squash. However, there are differences in the feel and performance of rackets, and you need to try to find one that is going to suit your budget, style of play, and how long you have been playing.
I have selected my favourite beginner racket, two intermediate rackets, and a pro racket.
Beginner Racket
Rackets are cetainly not massively expensive, but if you only have a small budget it may be wise to start off with something relatively cheap.
Also, if you just want to give squash a go, it makes sense not to fork out the earth for a pro racket.
You can get beginner rackets pretty cheaply, usually in the $25 to $45 range.
The thing you need to know about these rackets is that they are slightly heavier than the higher quality rackets. This is because they are normally made from a heavier material, usually graphite alloy.
This gives you slightly less racket head speed. However, the bonus is they are often more robust than the higher spec rackets, and will therefore last much longer, great for the early days when you may well be smashing them into the wall by mistake.
Top Beginners Racket – Dunlop Blaze Pro Squash Racket
I started playing with a Dunlop racket, as did many of my friends.
Here is a picture of my first racket (a Dunlop), that I still use as an occasional spare.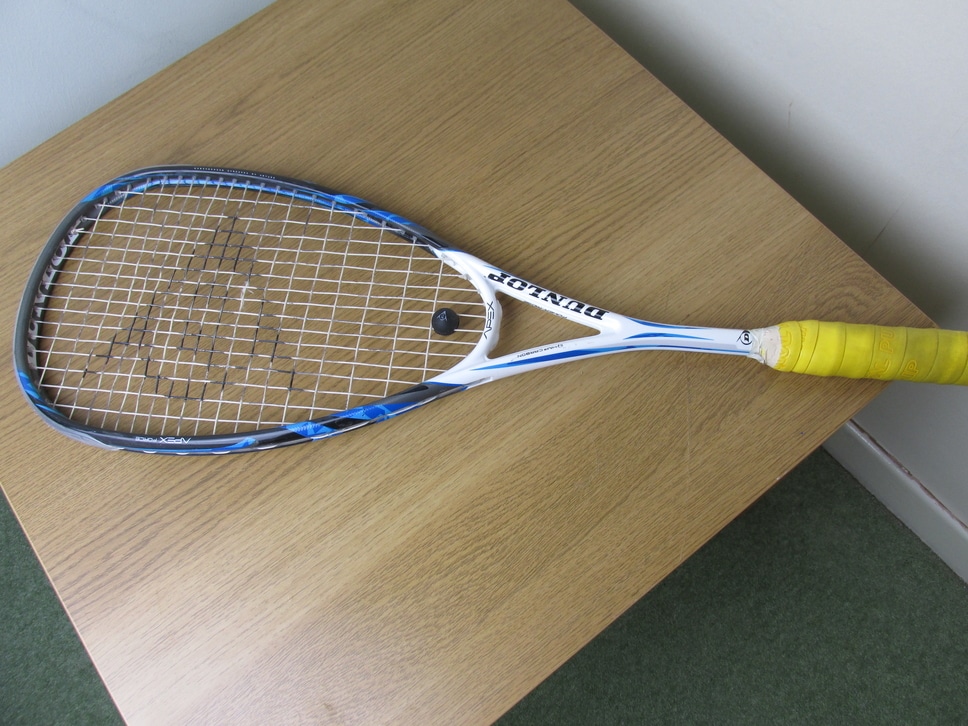 Don't be confused by the pro in the name Dunlop Blaze Pro Racket – it's definitely not for them. However, at 180g it is one of the lightest beginner rackets on the market. (It is, of course, still a lot heavier than it's more expensive counterparts)
The Dunlop offers good power, good robustness if smashed into the wall, and just looks and feels like a racket of reasonable quality that will get the job done. You really can't go far wrong with this racket. Check out current prices on Amazon here

Intermediate Rackets
For intermediate rackets I was looking roughly in the $75 to $110 range. I have come up with my two favourites. One is a very well known racket, and the other is more niche. It is more popular in the UK, but it is available to buy around the world.
Intermediate Racket #1 – The Head Graphene XT Cyano 115 Squash Racket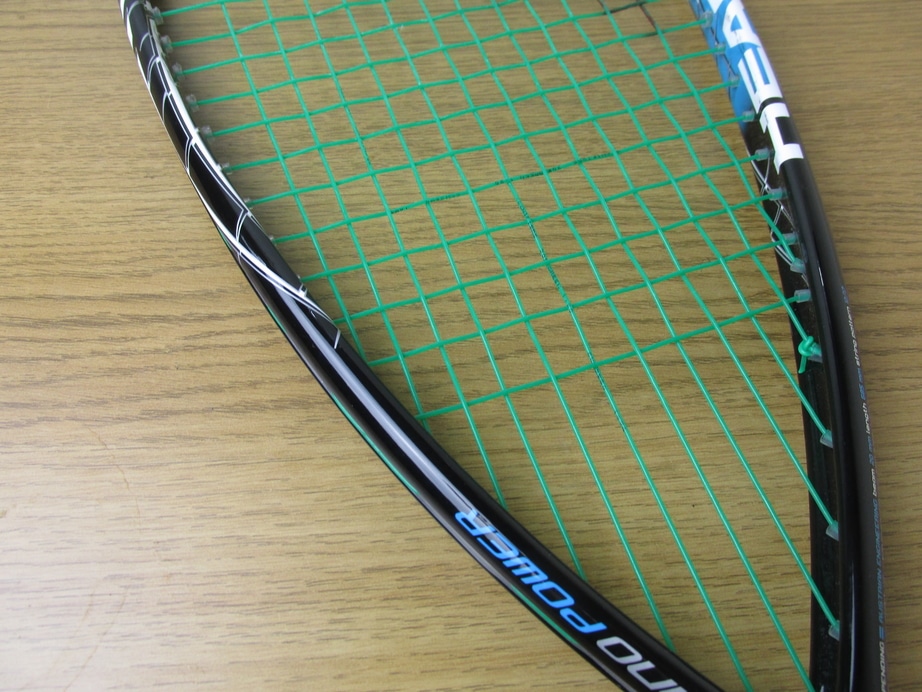 Coming in at roughly around the $100 mark, this racket is beautifully light at just 115g.
This racket uses technologies to provide fantastic power in shots, but also touch in the shorter shots.
When I first started using this racket, it noticeably had fewer strings than the racket I was using previously. This meant I could get much more spin onto shots, particularly cut onto drop shots.
If lethal drops and boasts are your thing, then this racket is for you. It's lightweight frame is also fantastic for anyone that has had shoulder or elbow injuries.
You can check out current prices on Amazon here
Intermediate Racket #2 – The Wilson Hyper Hammer 120 PH Squash Racket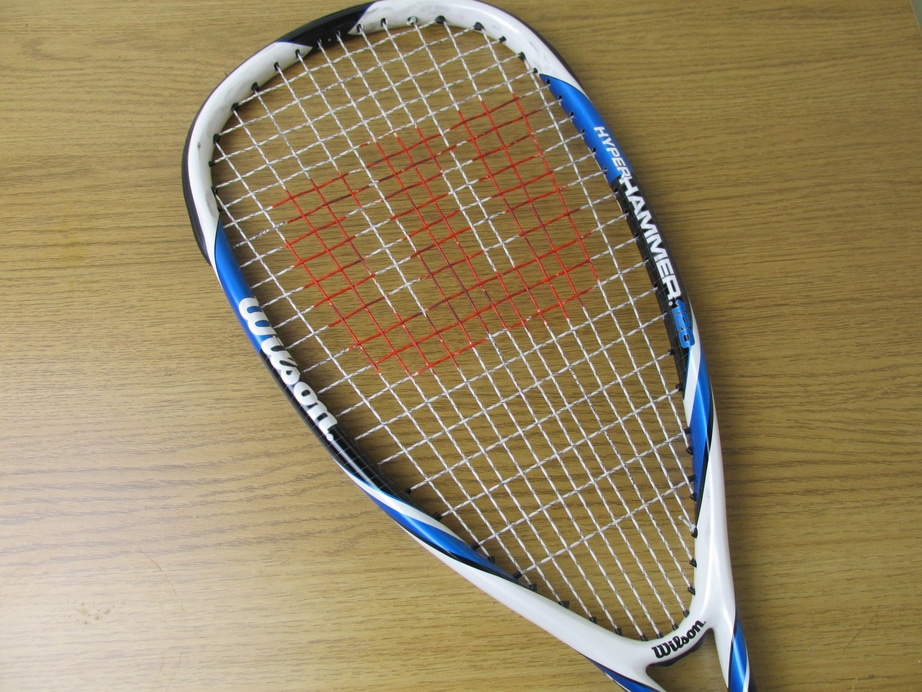 This is a much less well-known racket in the US especially.
However, it really does tick all the boxes for a good quality intermediate racket.
You can get much heavier Hyper Hammer's, many of them being about 145g, but I have gone for this lighter model here. This one is 120g (slightly on the ligher end of the market).
The Hyper Hammer provides excellent power, whilst also providing good accuracy and sense of touch.
It is a good all-round performance racket, with good resilience and ability to be used by players with different strengths. Check out current prices on Amazon here
Pro Rackets
It is hard to go too wrong with these pro rackets, but the ones I have looked at here are between about $150 and $200.
If you can afford it, there is no reason for beginners not to buy a pro-style racket. Just keep it in mind that they are normally not as resilient, and may well break if smacked hard into the wall.
Pro rackets are normally much lighter than beginner rackets.
Pro Racket Choice –
Tecnifibre Carboflex 125 X-Speed Squash Racquet
I have gone for the Technifibre Carboflew 125X as an outstanding achiever in all areas.
This is the racket used by World Open Squash Winner Mohammed Elshorbagy.
It looks truly beautiful!
If you think of the features of Elshorbagy's game, then they are also prominent in this racket. It is aggressive, powerful, a true weapon in the hand!
If your game is all about speed, power and assertiveness, mixed in with a bit of touch, then this racket is an ideal choice. Check out current prices on Amazon here