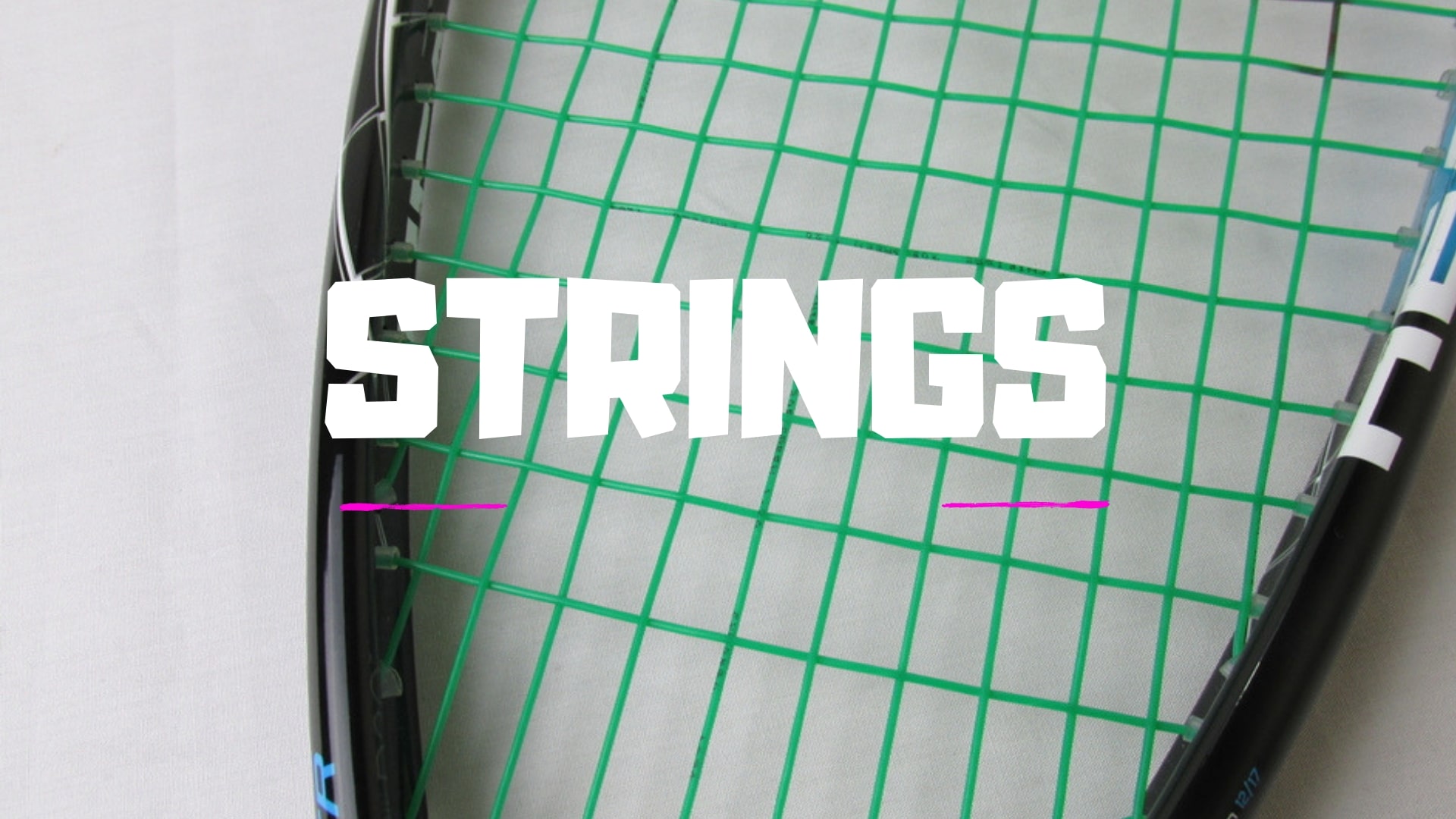 Strings
You have a choice when you get a new racket – do you keep the factory grip or do you replace it with a better one?
If you are going to replace it, then you need to think about which string to have instead.
Also, strings do of course break. When this happens, which type of string do you want to use as a replacement?
So what are you looking for when you buy a new string for your racket?
The main thing to think about is to get a string that suits your style of play best. There are roughly two common catogeries of strings – those that promote power hitting, and those that are better for accuracy.
I have selected my two favourite power strings, and then my two favourite strings for accuracy.
When you have the string, the issue is how to restring your racket. Most squash shops will provide this service. One that I recommend is PDH Sports.
Power String Choice #1 – Technifibre 305 1.20 Squash String – Green
My favourite string, having tried several, is definitely the Tecnifibre 305 1.20 Squash String – Green. This is allegedly the world's most popular squash string.
There are numerous professionals that play with this string. If you see a pro using a green string, it's highly likely to be a Technifibre 305.
This is the string I use myself on my current racket: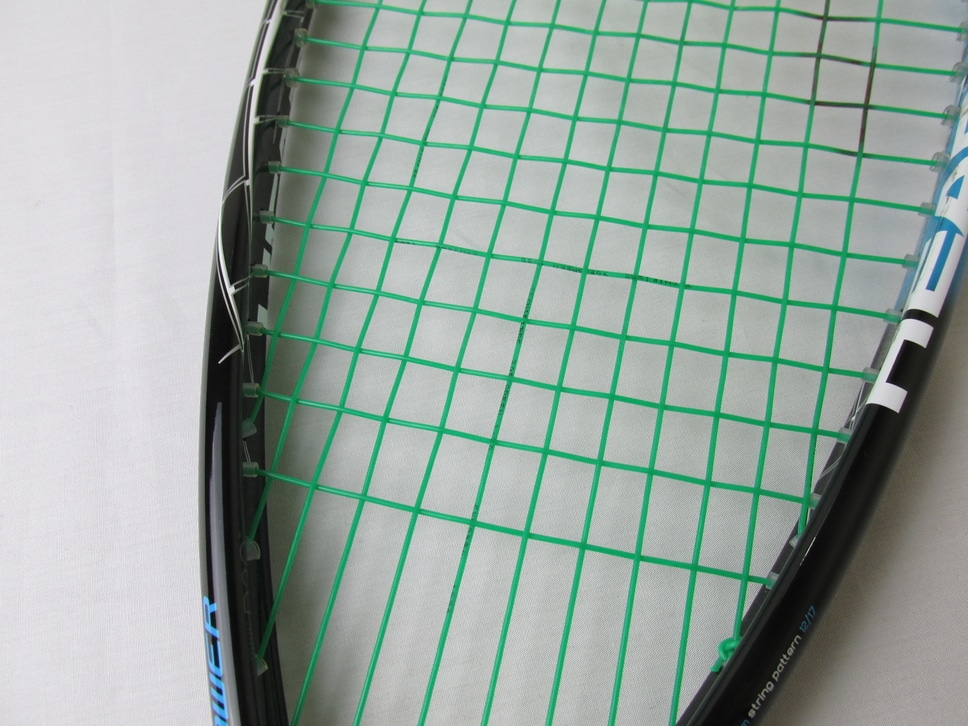 This string provides noticeably more power than other strings I have used, whilst also maintaining good control and touch as well. The emphasis, though, is on the power.
It is so much more powerful than other strings I have used, that you even find yourself shortening your backswing slightly as the ball will still leave your racket with tremendous speed. I can't over-praise this string enough, and it is definitely my favourite. Check out current prices on Amazon here.
Power String Choice #2 – Power Nick 18
If you can't get hold of the Technifibre 305 for whatever reason, this string is also an outstanding choice.
This is the string used by Nick Matthew, many-time World Open And British Open Champion.
Again the emphasis is on brute-power and ball-speed. To find current prices on Amazon click here.
Accuracy String Choice #1 – Head Evolution Pro 16
If accuracy and delicacy is more your thing, then this Head Evolution string really does take some beating.
They have a little more 'bite' in them than most strings, and so are great for imparting spin.
Their big emphasis is on accuracy, touch and precision. To find current prices on Amazon click here
Accuracy String Choice #2 -Ashaway Supernick ZX squash string (1 set) 17 Gauge
The Ashaway Supernick is the best string I have used for putting cut and spin onto the ball. I used to use these before I converted to the Technifibre 305.
Fantastic for accuracy and precision, as well as putting lethal amounts of slice onto drops and trickle boasts. If your short game is your strength, then these strings are perfect for you.