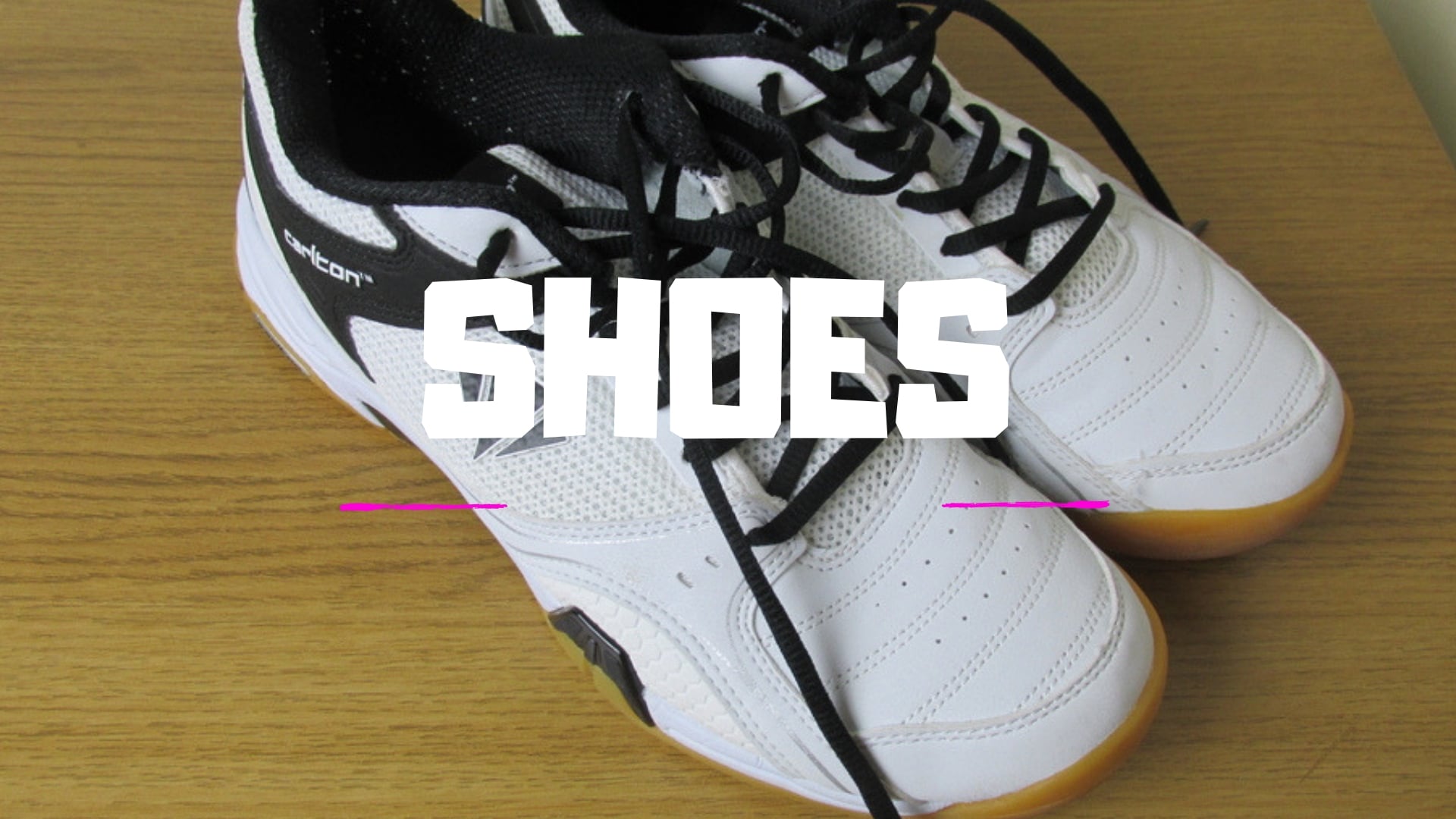 You have two choices when it comes to picking shoes for squash. Whether to pick a pair of court shoes (which can be for other court sports also, such as badminton or pickleball). The alternative is to select shoes specifically for squash. Both will work well, and have the right kind of lightness, flexibility, and sole required to work well.
Some players regularly ask, is it OK to wear tennis shoes? I would say no. Tennis shoes are normally bulkier and heavier than other types of squash or court shoes. They are also designed for sliding in. There is a lot of sliding in tennis, particularly if you play on clay. You never want to slide in squash!
A quick note about squash etiquette. You only usually wear squash shoes when you are playing squash. It is never recommended to wear them anywhere else. The main reason for this is that they get dirty. They will pick up bits of grit or soil, and when you play squash this dirt will end up on the court making it slippy and unsafe.
So keep squash shoes for squash!
Also, you will usually be looking for soles that are an orangy rubber. Black soles are very unusual. All shoes must be non-marking or you will really damage the squash court.
I have selected two of my favourite shoes. The first is my favourite court shoe. The second is a great quality squash shoe.
#1 Court Shoe – Carlton Mens Airblade Badminton Sports Shoes Trainers
These are the shoes that I wear. They really do tick all the boxes. They are a good, medium-price shoe that offers good lightness and flexibility.
They feel robust and have great grip on the floor. Your foot feels really secure inside them, and they offer excellent comfort.
An all-round winner in every area. Find the current price on Amazon here.
#1 Squash Shoe – HEAD Men's Grid 2.0 Low Racquetball/Squash Indoor Court Shoes (Non-Marking)
These are a popular choice amongst many people that I know. A really beautiful shoe, that is compelling on the eye, but also designed with performance in mind.
These shoes are robust and long-lasting. They offer excellent flexibility and lightness. The people that wear them always mention how good their grip is especially, and they provide fantastic traction.