Tennis can seem a bit of a niche sport to many people in terms of participation. Tennis courts don't adorn every local neighborhood and tennis clubs often have an image of exclusivity.
For anyone looking to play the game, or wanting to play at a more serious level, they may well wonder is tennis worth it?
Will the time, effort and money spent provide me value?
People play sport for an assortment of reasons, and whether tennis is worth it can only be answered from accumulated personal experience. If you still enjoy your tennis after years of participation, regardless of level, then it has likely been worth it.
So let's delve a little deeper into what you can expect to find when you dip your toe into the tennis world.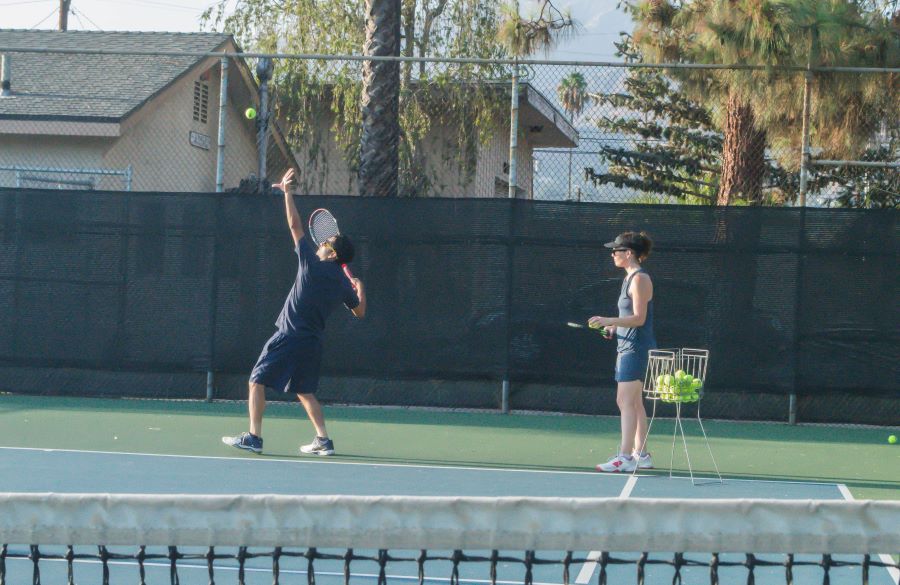 How Much Will it Cost Me?
As with most sports, you can pay as much as you want or can afford.
There is so much choice, and the range of available tennis equipment and clothing covers all budgets. If you are a complete beginner it can be useful to visit a specialist sports retailer for advice and pointers on what you should be looking to buy.
Below we shall largely focus on an approximate average cost for most of the basics needed to play tennis.
Rackets
At whatever level you play tennis you will want a racket which feels comfortable, with the right grip size, head, length and weight.
However, for most of us, this needs to be balanced with budgetary considerations. As a beginner, you do not want to buy an expensive racket and then decide tennis is not for you after all.
A beginner's racket can be bought for $35.
However, the more you play and the more feel you get for the game you may wish to invest in a more advanced racket. You could pay anywhere between $150 to $400 for a professional quality racket
If you are starting to play competitively you may want to have at least two rackets to counter string breaks, with the additional costs this infers. Don't forget to pick up a tube of decent quality tennis balls with your racket, which should only add around $15 to the bill.
Clothing and Shoes
As a beginner you will get away with an old pair of sports shoes, t-shirt and shorts.
Yet we all like to feel the part and you will want to invest in good clothing if you are keen to take tennis more seriously. To stock up on your tennis wardrobe you can be looking at paying on average per item:
Shirt $40
Shorts/skirt $30
Tennis shoes $65
Again, these are average prices and you can pay a lot less or considerably more. Bearing in mind you will ideally want more than one of each item of clothing, then the cost can start to add up.
Your average backpack is also not going to do the job of carrying your rackets and surplus kit.
Therefore, you will need to consider a tennis bag, which can cost around $40.
Court Fees
So, you have all the equipment and all the clothing. Now you need somewhere to play.
The encouraging part is outdoor courts are not expensive and you can generally find somewhere to hire for around $11-$12 an hour.
Split between two people, or even four if you are playing a doubles match, this represents good value as sporting pursuits go. Indoor courts mean you have the option to play all year round, and can often be hired at a rate slightly higher than an outdoor court.
Membership
Once you have the tennis bug you may start thinking about joining a club.
Besides not having to worry about booking fees for courts, club membership opens up increased social and competitive opportunities. Most clubs have their own tournaments and leagues, allowing you to test your ability.
For all the images of exclusivity, a membership may only cost you around $140. I say only, but this works out at just $2.70 each week, which if you intend to play regularly represents good value.
Admittedly, this does not take in to account what you may spend in the bar or cafe area afterwards!
Membership costs can vary across the country though. In some areas and cities you may find club membership fees are double what you would expect to pay elsewhere.
This is not always down to a difference in the quality of facilities, but sometimes just sheer geographical location.
What if I Want to Improve My Game?
There comes a point for most sporting people when they want to get better and improve their performance levels.
As a beginner you will improve gradually with experience. However, what if you want to take lessons?
Lessons from a professional instructor can certainly improve your game. The cost of lessons will vary from region to region and instructor to instructor. An average price for a session will cost around $45.
Of course one lesson is highly unlikely to be enough to make the difference you want, and a series of lessons can soon become costly.
Group lessons may reduce costs, as can agreeing a package of lessons where you pay a reduced rate for a block booking.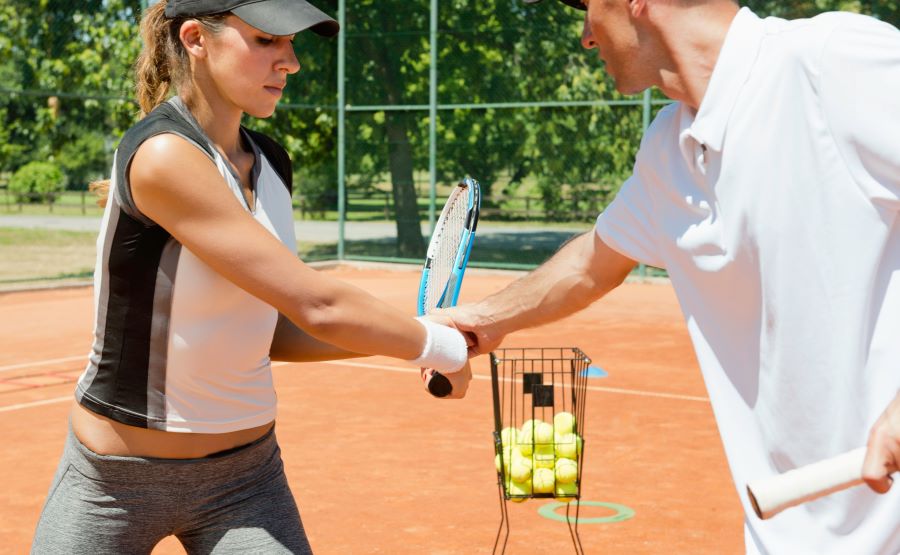 Can I Play Tennis for Free?
While you can always have a knock-around game of tennis with a couple of old rackets with your friends in the park, any serious tennis will involve some cost.
However, with a little bit of searching you can often reduce the costs if you are on a strict budget.
Rackets and clothing priced at the lower end of the market do not automatically mean significantly reduced quality. Seek out customer reviews and search for bargains in sporting goods sales.
While membership prices may remain out of budget, lessons do not. The internet is awash with self-improvement videos offering free advice and this stretches to tennis too.
In this way, you can improve your game without stretching your finances.
What About at the Other End of the Scale?
Most media coverage of tennis highlights the top players in the game and their huge earnings from the sport.
Recent data suggests the very top players can fork out up to $2 million dollars on associated expenses each year, including coaching, travel costs, nutrition and racket customisation.
Yet data also indicates that over half of all professional tennis players do not make any money from the game.
Now, considering all the time, sacrifice, dedication, sweat and financial cost expended to achieve a career, if any group of people is going to ask is tennis worth it, then this is it.
Time on Court
Time seems to have become an even more precious object as we all seem to dash from place to place at breakneck speed.
Tennis can be a lengthy game, and improving your tennis can be a lengthy process. If you are going to commit to the sport you will have to commit to the time required.
Time is not something on which you can ask for a refund if it does not turn out the way you hoped. Playing tennis to any level can involve commitment and dedication.
If you are not prepared to put in the hours then you will already have the answer to your question whether tennis is worth it.
Final Thoughts
Only the individual can judge whether tennis is worth it for them.
The equally important question is what do I want to get out of the sport?
If the answer is just a friendly match on a public court that's fine. The value of worth can only be assessed alongside the pleasure gained from participation, as well as any long-term aims.
If your aim, or the aim for your child, is to maximize potential and even be a professional then the criteria remain the same. Ambition is a personal thing. When you look back at the money, time and lessons expended only you can knowingly say if that was worth it.