The history of female squash is one that has brought forward many heroines and legendary characters. It was in 2017 that the British Open announced that for the first time their would be an equal prize fund for both men and women. This shows the huge leaps forward that have been made in the women's game over the past few decades.
But who are the best female squash players ever? Who have influenced the game, the history, and the championships of squash more than any others? I will look at six all-time greats, and try to put them in the historical context that they deserve.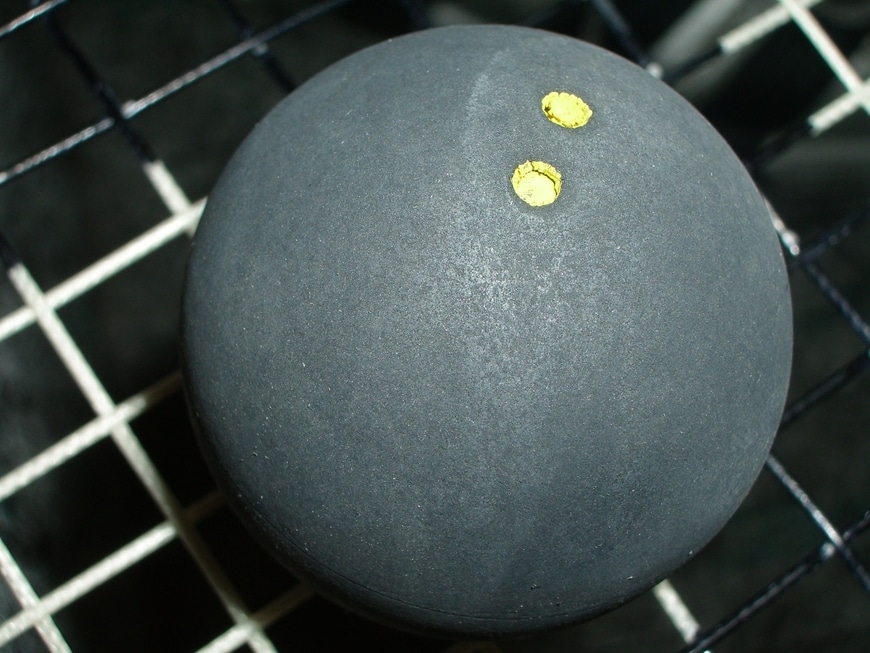 Female Squash Players Over The Past Few Decades
When the Women's International Squash Players Association was first established in 1983, it had been envisaged that the new sport's governing body would deliver on some of the more basic mandates.
Among those would have been the promotion of gender equality in sport, the encouragement of professionalism in women's squash and providing access to greater economic opportunities for women.
For the greater part of two decades many of those objectives were being realised. A functional world rankings system was established and published, the squash player pool had grown and so too the sports following.
The greater exposure also meant that the administrative standards for the women's game needed to be raised – an objective which was also realised in good time. However, until the turn of the century there was one glaring problem with women's professional squash – the elephant in the room.
For all of the advances that had been made in the game, it was still struggling to resonate with women outside of Europe and North America. At inception, the headquarters for the sport's new governing body were in London and the Chairman of the body was European.
For a considerable period, most of the key administrators were European and most of the top players were European. As is often the case, there is only so much administrators can do to raise the profile of a sport.
Sometimes – we would venture to say often – all it really takes to change the face of a sport is one individual, a competitor…
1.Nicol David – The Greatest Female Squash Player Ever
In squash, that individual is Nicol Ann David. She is without doubt the greatest woman to ever set foot on a squash court.
She is among the few individuals whose achievements have actually transcended the sport in almost every way imaginable. To think that the world of squash almost lost her to engineering – a field of her father's.
The daughter of a Malaysian Chinese school teacher and an engineer of Tamil descent, the scale of David's potential influence on the game became increasingly apparent when she turned professional in 2000.
Her long list of Honours in Malaysia is evidence that her contribution to squash, sport, Malaysia and the advancement of women in sport Asia was not lost on anybody. She dominated the women's game on a scale that had been unprecedented and quite frankly it is almost impossible to see many of her achievements being matched.
Since David turned professional in 2000, her country of birth has hosted three World Squash Championships. It is also worth noting that Championships have been hosted by Hong Kong (twice) and Qatar during that period.
Perhaps that is just a coincidence and perhaps the evolution of the sport was inevitable. However, when one examines the direction that the sport is currently taking with its Egyptian dominance – and the three World Squash Championships hosted by that country in the past nine years – becomes increasingly impossible to ignore the sheer impact that individual players can have on a sport's trajectory.
We are giving credit to David for what she has clearly done for the sport….because we can and because she thoroughly deserves the recognition. Throughout her glittering career, David has competed in 100 World Tour Finals.
You would think that is totally outrageous until you read that she won 80 of those Finals. It gets more ridiculous than that though, when you then read that David competed in 71 World Series Finals – and that she won 61 of them.
GET OUT OF HERE!
It is true that there is a new stream of Egyptian talent emerging on the professional circuit – talent that might match the accomplishments of David. Who are we to rule that out?
However, it is also apparent that there is a group of Egyptians – on both the men's and women's circuits – involved in what is yet another defining period for the sport.
David broke barriers virtually on her own – without the support structures that Egypt's Golden generation currently enjoys. Not even with the same level of support structure that Pakistan's men's game enjoyed during the Age of Khan.
They call Nicol David the Duracell Bunny. There is an element to that which rings true, as she possessed fitness levels that were virtually unprecedented when she was competing at her peak.
However, what is often taken for granted is that she was also a cerebral player in almost every respect. A player who always understood how to emerge from a dark hole in the face of adversity, a player who knew how to win the big points and when to win them.
Fitness can only take you so far. It takes a certain level of technical and mental ability to sustain that level of competitiveness for as long as David did. Eight World Championships is not a dance, especially when five of those titles were consecutive.
Equally impressive is 151 months in the top ten of the world rankings – 108 of those months were at number one. As far as we are concerned, this is not a debate. Nicol David is the greatest there ever was.
2.Sarah Fitz-Gerald – Women's Squash Before Nicol David
Australian sport experienced a golden age in the final decade of the last century. Motorcycling had the legendary Mick Doohan. The Australian rugby team won two World Cups in a decade. The Australian cricket team knocked the West Indies off their pedestal and its captain Steve Waugh turned them in the greatest team the sport had ever seen, capped by a 1999 World Cup victory.
The country also produced the Thorpedo (Ian Thorpe), which completely dominated the swimming pool at the Sydney Olympics – still regarded by many as the best Olympics ever.
In golf, Australia had The Great White Shark – also known as Greg Norman. I think we get the picture here. In just about every global sport, Australian athletes were at the helm.
There are actually countless examples of Australian dominance in the sports field in the 90s – too many to mention. Not to be outdone, by any stretch of the imagination were the Australian squash women.
There was actually quite the brigade during this golden age for women's squash and Australian sport.
Leading that charge was Sarah Fitz-Gerald, who even had a uniquely spelled surname. As it so happens, the only woman who has won more World Tour and World Series titles than her is the greatest of them all Nicol David.
Fitz-Gerald won 62 times on the World Tour, 20 of those titles were recorded at World Series events. Between 1996 and 2002 Fitz-Gerald was virtually untouchable, as she won five World Championship titles.
Fitz-Gerald was born in Melbourne, a Sporting capital in its own right – and the world's most liveable city. Sometimes these things are just written in the stars. Australian athletes are famous – some might say notorious for their tremendous grit.
Fitz-Gerald has not been immune to that fighting spirit. It is a brand of sport that is often accompanied by a war of attrition – a double whammy in a sense. It helps cause injuries but it also helps defy those injuries.
Fitz-Gerald battled her way through a knee problem for a protracted period, which is why her mental fortitude is right up there with the best in the business. As we witnessed with Carol David, greatness is and should always be rewarded with honours – beyond those bestowed on the sports field.
Fitz-Gerald is a Member of the Order of Australia, which is proof that her achievements with the advancement of women in sport and the promotional of a healthy lifestyle were not lost on anybody. She has also been inducted in the Sport Australia Hall of Fame.
One of Australia's most endearing qualities on the sports field is the sense of duty towards the team and national pride. We tapped on a bit of this with the country's national cricket and rugby teams.
However, that quality extends well beyond that. Those, along with other dominant Australian codes like netball and field hockey are team sports by nature. However, it is Australia's team achievements in traditionally individual sports codes like tennis and squash that inspires.
That sense of duty was not lost on Fitz-Gerald, at any point in her glittering career. She won seven World Team Championships.
Here's a short youtube video that will give you a bit of a taste of what Sarah Fitz-Gerald is all about:
3.Michelle Martin
Michelle Martin, born in Sydney, was destined for greatness. She was the fourth child in a family of six. With so many older siblings and your parents to facilitate your development, it is quite simply difficult to go wrong.
She actually made her mark on the world circuit before Fitz-Gerald, winning three consecutive World Championships between 1993 and 1995. Any many ways she was the original. Martin beat Fitz-Gerald in one of those World Championship finals.
Martin also lost to Fitz-Gerald in two Squash World Championship finals.
The story goes that Martin almost quit squash, which meant she would have likely found herself wasting away in a bank office. However, giving up is just not the Australian way.
After continuing to fight – thanks in part to interventions from her family – Martin went on to become the World Number One.
It is a ranking that she held for a whopping 44 months. England's Cassie Jackman broke her dominance in 1996, but that merely paved a way for her successor to the throne – Sarah Fitz-Gerald.
Carol David ended the Australian dominance midway through the 2000s, even though Sarah Fitz-Gerald and Michelle Martin were in all honesty done with their careers at the start of the new century.
Here's a clip of Michelle Martin in action in 1993:
4. Rachael Margaret Grinham
Another Australian filled the sport's vacuum during the period between Sarah Fitz-Gerald and Michelle Martin and the rise of Nicol David.
Rachael Margaret Grinham, a native of Queensland, took over the squash baton for 16 consecutive months, starting August 2004. Grinham won on three World Team Championship winning teams, between 2002 and 2010.
Grinham won 34 times on the World Tour, seven of those victories were at World Series level – including a World Squash Championship. As it just so happens, she beat her sister Natalie in that Madrid final.
There is no point harping on about what ifs, but it is perhaps worth noting that so many of her World Tour defeats were in finals against Nicol David. Grinham achieved a considerable amount and helped continue a glorious traditional that last almost two decades. However, the script could have been so much more glorious.
In any other era she might have had more to say about the world rankings.
5.Heather Pamela McKay – The Original Queen of The Squash Court
Speaking of previous eras, Heather Pamela McKay is still considered by some to be the greatest woman to ever step on a squash court. We will never know how she would have fared on the professional age and it is unfair to even make the comparison.
She was the greatest squash player of her generation though, of that there is no doubt. By the time Heather Pamela McKay retired from the game in 1979, she was a winner of the two World Squash Championship titles.
One of those titles was collected at the inaugural event in 1976. She was certainly the face of the professional transition in women's squash and even mentored the legendary Michelle Martin for a meaningful period.
Also impossible to ignore are the 16 consecutive British Open titles won between 1962 and 1977.
She was – and some say still is – the undisputed champion in the women's game. The record books will show she only lost two matches her entire career. That is an extraordinary business.
Earlier in this segment we raved over the Australian sporting success in the final decade of the last century. A lot of that sporting dominance can be attributed to the establishment of the Australian Institute of Sport in 1985.
That Institute had a squash division and Heather McKay was directly involved in that enterprise. The contribution she made to the evolution of Australian squash and indeed Australian sport is beyond question.
Here's some old grainy footage of Heather McKay in action:
6. Nour El Sherbini – Squash In The Age of Egypt
Nour El Sherbini was just 14 years old when she won her first title on the World Tour – in late 2010.
If that statistic caught your attention, the fact that two more Egyptian women have broken that age record in the past nine years will blow your mind.
Hania El Hammamy was 14 years and 6 months old when she usurped Nour El Sherbini by just four months at the 2015 Geneva Open.
Habiba Mohamed is the youngest player to win an event on the World Tour, after conquering all at the Malaysian Tour Grand Final in November 2013. She was just 14 years and 5 months old when she took the world of women's squash by storm. So, WATCH THIS SPACE.
Enough about the future though, as glamorous as it looks. Let us just focus on the present, shall we.
Nour El Sherbini is just 23 years old and already she is the holder of three World Squash Championship titles. As it so happens she is also the youngest woman to ever win a World Squash Championship too.
Some would say that already makes Michelle Martin her equal.
She beat Egyptians in two of those World Squash Championship finals.
One of them is the holder of a World Squash Championship title herself…and her name is Raneem El Weleily. As it so happens, she beat Nour El Sherbini in that final. Unfortunately for Raneem El Weleily is no longer on her side.
Suggesting Raneem El Weleily will go down as an all-time great will be a stretch. The other Egyptian to trade blows with Nour El Sherbini in a recent World Squash Championship final was Nour El Tayeb. She is also halfway through her career though.
So, why did we go on that tangent, to discuss players who probably won't ever be among the greats?
Well, it was to confirm that the world is currently at Nour El Sherbini's feet. Have you ever been on that stretch of motorway with no other cars in front of you? That is precisely the reality that Nour El Sherbini is currently faced with. Not so much as a camel in sight.
Nicol David achieved things on a squash court that nobody though imaginable and quite frankly, most of her records are expected to stand for many years to come. However, it does seem obvious that if anybody is going to track down her achievements, Nour El Sherbini is your woman.
Conclusion
Greatness is a word bandied about with reckless abandon. It is a word that is almost impossible to define. With time, circumstances change, conditions change and demands change. In a sport like squash, the pace of that change is particularly rapid.
The great players who leave a lasting legacy in the sport, the ones who blew all of their opponents away while at the peak of their powers.
It is also often said the higher you go, the harder the wind blows. Great players are the ones who are able to negotiate those storms, the players who are able to counter to resistance, to counter the adversity.
The six women we have listed here are best equipped to give you value for your buck on the squash court. All of them contributed immensely to the growth of the game both on and off the court, given it an important cultural identity – a global identity.
Each of the six has helped redefine the manner in which the sport is played.