To be a successful tennis pro requires unswerving commitment and an iron will to win. For the duration of the match, your opponent is there purely for the purpose of being defeated.
However, that ruthless desire to win can be tested to the limit when your sibling is facing you on the other side of the net.
Throughout the history of tennis, there have been many examples of tennis sisters. One sister will tend to be more successful than another, sometimes considerably so. Often you will see the sisters pair up to play doubles together at the major tournaments.
In this article, I shall look at seven of the most successful and interesting tennis-playing sisters in the sport's history.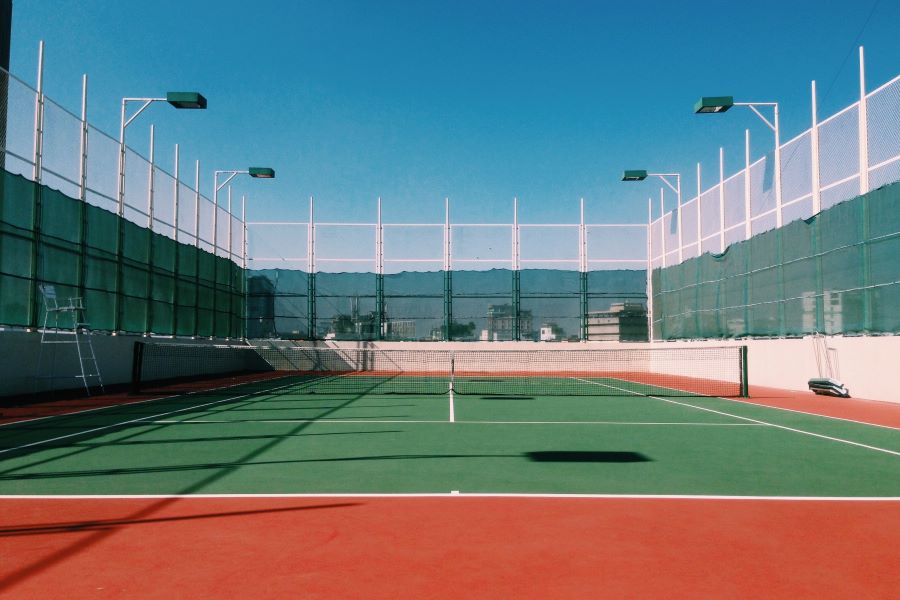 1. Williams Sisters
Serena and Venus Williams are the most successful and recognizable tennis sisters of them all. They transcend the sport and are known by those who otherwise know little about tennis.
With a combined 28 grand slam singles titles and 14 grand slam doubles titles, plus 3 Olympic golds for good measure, the Williams sisters deservedly top our list.
Their background was certainly not gold paved, learning the game in the tough neighborhoods of Compton in California, under the instruction of their father Richard.
Venus is 15 months older than her sister and won their first competitive encounter at the Australian Open in 1998. They have since played each other on 31 occasions, with Serena leading the head to head by 19 wins to 12.
The following table best illustrates the dominance of these exceptionally gifted tennis sisters:
| | | |
| --- | --- | --- |
| | Serena | Venus |
| Grand Slam Single Titles | 23 | 7 |
| Grand Slam Doubles Titles | 14 | 14 |
| Career Singles Titles | 73 | 49 |
| Career Prize Money | $94,249,571 | $42,091,054 |
The video below is a reminder of the power, finesse, and athleticism which made these two women champions within their sport.
2. Maleeva Sisters
There was three tennis playing Maleeva Sisters from Bulgaria, and remarkably they were all ranked in the top 6 at some point in their careers.
Manuela was the older of the three, born in 1967. She would also be the most successful of the sisters, winning 19 singles titles on her way to the highest ranking of number 3 in the world.
Manuela reached back-to-back US Open semi-finals in 1992 and 1993, but never quite made it into a Grand Slam final.
She also won an Olympic bronze at the 1988 Seoul games in a career that saw her earn in the region of $3.2m before her retirement in 1994 (source).
Katerina was the middle sister, born in 1969. She also had a highly distinguished career, rising to number 6 in the world.
On seven separate occasions, Katerina Maleeva reached the quarter final of a Grand Slam event but agonizingly could never advance any further. She chalked up an impressive 10 career titles in a career which earned her a cool $2.2m.
The youngest sister Magdelena was born in 1975 and also won 10 titles during her career. Her best Grand Slam was in 1992 when she reached the quarter final of the US Open.
Unfortunately for sibling rivalry, it was big sister Manuela who denied her a place in the Semifinal.
3. Radwanska Sisters
Agnieszka and Urszula Radwanska are Polish tennis professionals who were introduced to tennis by their father, a tennis club pro.
Agnieszka was the older of the sisters by 18 months and would go on to have a more successful career on the WTA circuit. At her peak, Agnieszka reached number 2 in the world, but her sister was also a top 30 singles player.
Both sisters showed their potential by winning junior grand slam titles.
However, it was Agnieszka who would go on to claim 20 titles on the senior tour, whereas her sister made just the two finals, losing both.
Urszula's main success was on the ITF tour where she claimed 7 singles and 10 doubles titles.
Agnieszka Radwanska pocketed around $28m in prize money before her 2018 retirement, compared to Urszula's $2m.
While Urszula struggled to make an impact at Grand Slam tournaments, her sister reached the Wimbledon final in 2012 where she lost to Serena Williams.
On head to heads, Agnieszka also had the better of things winning 3 of their 4 meetings, although they did team up to win a doubles event in Istanbul in 2007.
You can check out this short video of them training in their home town:
4. Peters Sisters
Sport is nothing without tradition and history.
Margaret and Matilda Peters were sisters who learned to play tennis on the courts near their home in Washington DC. Their talent was soon recognized and they were offered scholarships at Tuskegee University, the older sister Margaret chose to wait for her younger sister to graduate high school so they could head off together.
However, these African-American sisters were never allowed to test their talents against their white counterparts.
They played in ATA tournaments, an organization formed to allow black players the opportunity to showcase their ability.
Between 1938 and 1953 the Peters sisters won 14 double titles, an impressive tally taking into account the absence of events during the war years.
Matilda was also a talented singles player, winning two titles on her own. These trailblazers never made a living from tennis as they only had amateur status.
Sadly, by the time the barriers of segregation started to be removed the Peters sisters were past their peak. We are left only to wonder what they may have achieved if allowed to compete in racially integrated tournaments (source).
5. Pliskova Twins
Kristyna Pliskova is older than her identical sister Karolina by just two minutes.
Fortunately for viewers, Kristyna plays left-handed while Karolina is right-handed. These tennis sisters from the Czech Republic started playing the game from a very early age and have both built excellent careers.
Karolina has been more successful, having been number one in the world.
She has won 16 WTA singles titles and made the US Open final in 2016, where she lost to Angelique Kerber. In contrast, the older sister, Kristyna Pliskova, has one WTA title to her name and a career high of 35.
She has reached the round of 32 at both Wimbledon and the Australian Open.
The twins met in a singles match at the Nature Valley Classic in 2019, the draw they probably both dreaded, especially as they were rooming together at the time.
Kristyna prevailed over her higher-ranked sister in a match lasting two hours, the first time she had ever beaten a player in the top 3 in the world.
6. Clijsters Sisters
It can not be easy competing in a sport when your sister is ranked the world's best player. Elke Clijsters is the younger sister of Kim and was also a professional tennis player from Belgium.
Unfortunately, her career was cut short by injury, retiring at the age of 24.
Whereas Kim was world number one, Elke reached a career-high of 244. Although Elke never won a title on the WTA circuit, she did win one ITF singles title and seven ITF doubles titles.
She had displayed her early promise in doubles when winning two junior grand slam tournaments.
The Clijsters sisters came from good sporting stock, with both parents accomplished sporting talents.
Kim went on to win 4 grand slam titles, including three Wimbledons, in a career that saw her win 41 WTA titles overall. She was more than a decent doubles player too, with 11 titles to her name.
Both sisters represented Belgium in the Federation Cup.
7. Chan Sisters
Latisha and Hao-Ching Chan have made a name for themselves largely as specialist doubles players.
Latisha has been number one in the world for doubles, while her younger sister has been ranked as high as number 5. They have teamed up together for tournaments, as well as partnering with other players.
The sisters from Chinese Taipei have won over 50 doubles titles between them, with Latisha ahead on the sibling rivalry with 33. Within these titles, Latisha has four grand slam wins to her name.
Her sister has made four grand slam finals but unfortunately has never been on the winning side.
Latisha is a decent singles player too, reaching number 50 in the world and twice reaching the round of 32 at Grand Slam events.