There are so many different types of drills for lacrosse. You can practice with a whole team, in groups, with a partner, and of course…by yourself!
This is brilliant because it means that you can practice pretty much whenever you want to. All you need is a ball, a stick, a little bit of space somewhere, and you are pretty much good to go.
Over many years of playing lacrosse, I have tried a whole range of solo drills, and the best ones I have used are these:
Wall Ball
Shooting
Cross-Handed Catching
Bucket Dump
Cradling
Juggling
Suicide
Scooping
Backwards Drills
Zigzags
Agility Ladders
These drills practice footwork, ball control, shooting, agility, stamina, and a few other key skills as well. Research has shown how well solo drills can work for lacrosse skills. (Source)
So, let's dive into the drills…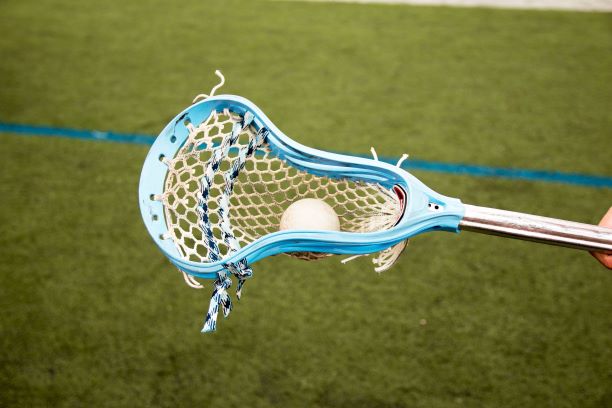 1. Wall Ball
This drill simply involves bouncing a ball off a wall from about 5 feet away and catching it as it rebounds with a stick.
The player moves closer to the wall with each catch making it more difficult to catch the ball after every save.
This drill assists players in developing accuracy and enhancing their hand-eye coordination.
2. Shooting
For this drill, the player sets up several balls on different spots at a reasonable distance in front of a goal.
He then takes shots at the goal and targets it at a specific spot in the cage, from all the different angles set up, at full speed just like the player would in an intense game situation.
This drill helps prepare the player's stick movements for when it's time to take a shot near the goal.
There are some other fantastic solo shooting drills in this video:
3.Cross-handed Catching
This drill can be performed while practicing Wall Ball, but instead of catching the ball using the top hand, the player passes the stick across his body to the other side to catch the ball without switching hands.
This prepares the player to save the ball from different possible angles.
4. Bucket Dump
This drill is similar to shooting practice. It helps the player work on different shooting angles in different dodging lanes.
In this drill, the player takes a bucket of balls and dumps them in piles on several different spots across the field. The player moves from one pile to another, taking a shot at the goal until there are no balls left.
5. Cradling
Even though this drill seems pretty basic, it requires a lot of technique that goes into it.
It involves players controlling a ball while running down a field.
Different obstacles are set in the player's path for him to dodge while maintaining control of the ball. It is imperative that the player's wrist and arm work in harmony with each other and that the dominant hand is in a position to control the ball so that the ball bounces, as little as it can, in the pocket of the player's stick.
It is also important to note that the player's bottom hand should guide the stick when the player is running.
6. Juggling
Often thought of as circus entertainment, juggling is an excellent warm-up drill to help enhance a player's focus and hand-eye coordination.
Players can start off with three balls and work their way up to five. Even though it may not seem as important, juggling can prove to be an excellent training exercise to bring out the player's best on the field.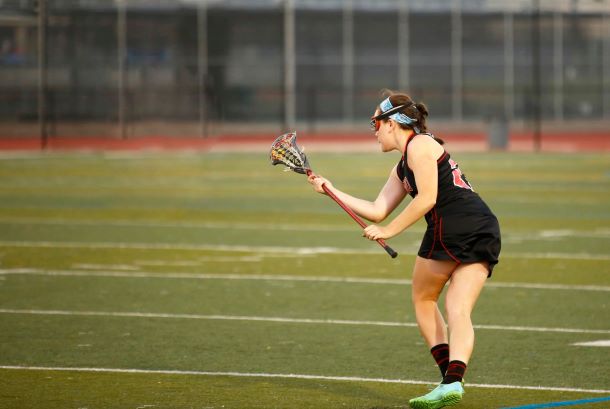 7. Suicide
Although this drill may be tiresome, it helps players build their stamina, speed, and ability to change direction for when they're on the field trying to dodge an opponent.
It involves the player sprinting to the 10-yard line and touching it, then sprinting back to the zero-yard line and then running to the 20-yard line and finally touching back the zero-yard line again and so on.
The hard work a player puts in for this drill is sure to pay off on the ground in an intense game situation.
8. Scooping
In this drill, the player places several balls on the ground in a line and attempts to 'scoop' up the balls with his stick.
Some important things for players to note while scooping the ball is to always put their foot beside the ball while scooping, the rear end of their stick must be down, and they should crouch down as they scoop through the ball.
9. Backwards Drills
This drill involves the player running back to the 20-yard line from the zero-yard line and sprinting forwards back to the zero-yard line after touching it.
This drill is meant to work on the player's ability to move backward with speed and agility without falling down.
This drill comes in handy on the field for defenders and center players who need to keep their eyes on an attacking opponent.
10. Zigzags
This drill is useful for players playing at all positions, especially midfielders.
For this drill, the player sets up eight cones in a staggered zigzag pattern down the field.
The player sprints across the field to the first cone with speed and then cuts to the second cone and then cuts to the third cone and so forth.
The main objective of this drill is to ameliorate the player's ability to quickly change direction when running with speed.
11. Agility Ladders
This drill majorly aims to work on a player's footwork and agility on the field.
For this drill, a ladder is set on the ground and different exercises are carried out between the rungs of the ladder.
It is important to note that when doing agility ladder drills, it is important to always stay on your toes, quickly pick up your feet, keep your back straight, never look down, and most importantly, not step on the ladder!
Here are some lacrosse agility ladder drills.
The player starts this exercise with both feet inside the first square of the ladder and then jumps and spreads his legs to land his feet outside the succeeding square and so forth.
This drill builds on a player's coordination and makes his foot movements more accurate.
This drill works on both, the player's lower body and his foot movements. The player starts with his right foot inside the first square and their left foot outside.
When he moves to the next square he puts his left foot in and right foot out and this cycle continues up the ladder.
To make this drill difficult, the player can also hold a stick in his hand and can constantly shuffle the stick between his two hands with each preceding square.
(Sidenote: "Icky" Woods was a running back with the Cincinnati Bengals who perfected a touchdown celebration dance that came to be known as the "Icky Shuffle.)
This drill is meant to work on a player's footwork and quickness and help him be aware of his positioning.
The player quickly hops in the first five squares like a rabbit, landing on both his feet. After 5 squares, the player quickly runs through the rest of the ladder.
Keep Practicing
You don't need to have fancy equipment or several teammates to practice your lacrosse skills.
You can even train in the comforts of your own backyard, so get those hands and feet ready for some vigorous drills to prepare yourself to storm the field and conquer.
References:
Scholz, J., Klein, M., Behrens, T. et al. Training Induces Changes in White-Matter Architecture. Nat Neurosci 12, 1370–1371 (2009). https://doi.org/10.1038/nn.2412.