Standing out as a professional badminton player is one thing, but standing out as a Chinese Badminton player is an enormous undertaking…unless you are Lin Dan.
What is Lin Dan's Net Worth?
Lin Dan is worth $30-million. He has accumulated $1,046,942 in prize money during his professional badminton career. He has made the bulk of his earnings from endorsements and sponsorships.
It would be a gross injustice if Lin Dan's entire net worth was anything less than $30-million, given the enormous amount that the Chinese player has achieved during his badminton career.
As we alluded to in the opening paragraph of this blog post, China has this uncanny ability to churn out immensely talented badminton players and the expiry date for those players is normally pretty short.
Such is the extent of that badminton depth, that the battle for international success is outweighed by the domestic struggle for success. That is to say that the real challenge for any badminton player – and Lin Dan has not been immune to this by any stretch of the imagination – is to become the number one badminton player in China.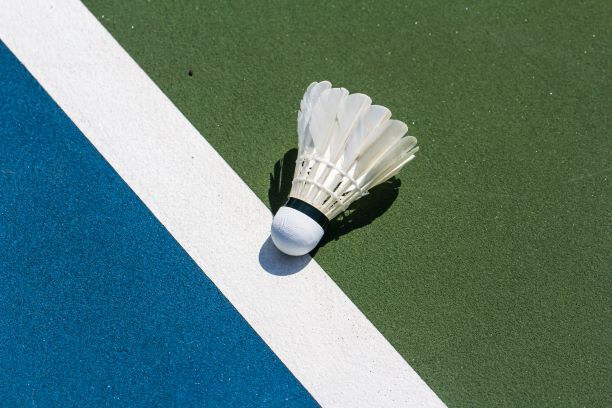 Why Is Lin Dan So Valuable?
For many years, being the Chinese Number One has been a Game Of Thrones.
Want to see him at his best? Why not check out some of these spectacular shots in this compilation youtube video of him in action:
Lin Dan is the one name that has remained constant at the helm of the sport – both in China and around the world.
Given what we know about China and how much it values its global ambassadors, it is exceedingly difficult to imagine that somebody of Lin Dan's status does not enjoy all the financial perks that come with the territory. Every company in Asia must want a piece of him at some point.
An important consideration to make is that badminton only became an Olympic sport in 1992.
The absence of an extensive history would suggest that this is a sport that resonates a considerable amount more with the younger generations. That is precisely the generation that somebody like Lin Dan appeals to – and the generation whose imagination marketing agencies want to capture.
It does help that Lin Dan is a rather attractive fellow too – from a Chinese point of view he would appear to be the complete package really.
It is also worth noting that four of the top five Olympic nations in badminton are Asian. They include China, Indonesia, South Korea and Japan. All four of those nations are among the most populated and richest nations on the planet. The market in that corner of the globe is massive, especially with India now taking a particular interest in the sport.
Make no mistake, Lin Dan is an important and valuable figure in almost every way that matters, even though he is just a professional sportsman.
On a recently published list of the top five earners in badminton, Lin Dan ranked fourth.
However, that does not tell the whole story of his career by any stretch of the imagination. In fact, we don't really buy that.
Lin Dan, like many greats in racket sports (badminton included) came ahead of his time. More than anything else, he is a pioneer of the sport who has paved the way for generations to come.
Most of those who are products of future generations will only be able to dream of achieving half the things Lin Dan has achieved on a badminton court.
Sometimes things like this require a little perspective. Lin Dan's greatest rival was Lee Chong Wei, who is now retired from the sport.
At some stage, Lee had actually earned more than Lin Dan in career prize money but that is not the case anymore.
Lin Dan heads the head-to-head stats by 28–12. Traditionally, rivalries are close encounters. This particular rivalry never really was.
Equipment And Endorsements
Chief among those who appreciate the efforts and unique dimension that Lin Dan adds to the world of badminton is equipment maker and apparel sponsor YONEX. As it so happens, that is an Asian company – Japanese to be a little more precise.
It is also worth noting that YONEX sponsors the All England Championships, which is one of the Major tournaments on this sport. YONEX is also an official partner of the Badminton World Federation.
The company's significance in badminton is huge and the association with Lin Dan is just as important to them on that score. Lin Dan's signature racket brand is the Yonex Voltric 2 Lin Dan (VT2LD) 4UG5 Strung. It is a mouthful but it is also a valuable mouthful.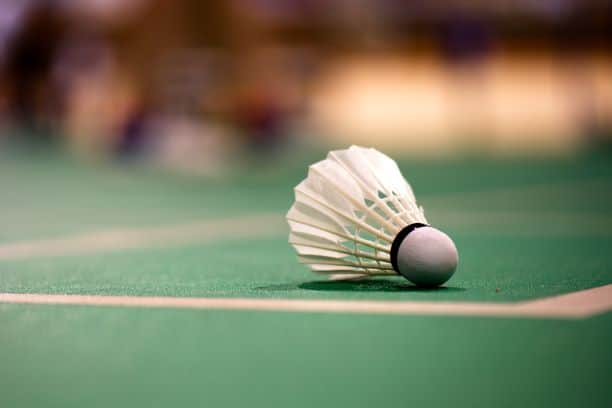 Lin Dan Tournament Wins
The sheer scale of Lin Dan's success is breathtaking. For that reason we are going to spend most of this blog post focusing on some of the bigger successes. Where we can, we will also provide a brief breakdown of what he might have earned at those tournaments.
During his glorious career, Lin Dan has competed in 796 badminton contests. He has been on the winning end of those contests no less than 665 times.
Lin Dan At The Summer Olympics
Lin Dan is unique in that he has won back-to-back Olympic singles titles. The first of those titles was collected at Beijing 2008. We are sure you can appreciate just how significant that one was. As it just so happens Lin Dan beat Lee Chong Wei in straight games during that final.
Lin Dan actually encountered a little more difficulty in his semi-final contest against compatriot Chen Jin.
The second of Lin Dan's Olympic titles was collected at London 2012. The final victim was again Lee Chong Wei. This time the victory required a little more work. Three gruelling games.
Lin Dan At the World Championships
If you were impressed by Lin Dan prior to this, we would suggest that the time has come to buckle up. The first of Lin Dan's World Championship successes came at Madrid 2006, where he beat compatriot Bao Chunlai in three tough games. What was interesting about Madrid 2006 is that there were three Chinese players in the semi-final.
The second World Championship success for Lin Dan came at Kuala Lumpur 2007. Lin Dan beat Indonesian star Sony Dwi Kuncoro in straights. Again, three Chinese badminton players in the semi-final.
The third World Championship success for Lin Dan came at Hyderabad 2009. This time he beat Chen Jin in straights in the final.
Lin Dan's fourth World Championship title was recorded at London 2011, where he beat Lee Chong Wei 20–22, 21–14, 23–21 in another tough final between the two badminton stars.
The fifth and last World Championship success for Lin Dan came at Guangzhou 2013. This was a particularly significant event for obvious reasons. His victim yet again was Lee Chong Wei. the score this time was 16–21, 21–13, 20–17. Another brutal final result for the Malaysian rival.
Lin Dan At the Sudirman Cup
The Sudirman Cup is world mixed team event. The premier world mixed team event.
It is normally as good an indication as any of just how dominant China has been in badminton.
Being the constant number one badminton player in China, Lin Dan features prominently in this competition, even though the partners have changed. He has often been in the winner's circle too. Five times, to be precise.
The first of those team titles came for Lin Dan at Beijing 2005, when China beat Indonesia 3-0 in the less than gripping final. China steamrolled every other nation in that entire tournament actually and Lin Dan was a significant part of that script.
The exact same script was written at Glasgow 2007. The Indonesian team was beaten 3-0 in the final yet again. Lin Dan was a principal player in that.
Badminton went "home" at Guangzhou 2009. Lin Dan and China did it again but this time the opponent was South Korea. Lin Dan was part of another 3-0 demolition job in the final.
There were even fewer surprises than that at Qingdao 2011. This time the final whipping boys and girls were competing for Denmark. And yes, it was another 3-0 demolition job for a team featuring Lin Dan.
The Dongguan 2015 event saw China steamroll Japan 3-0 in the final, which featured none other than Lin Dan.
Lin Dan At The Thomas Cup
This tournament is effectively the World Team Title For Men and as we have already established, Lin Dan has been a major part of the men's badminton story in China during the past two decades.
The first chapter of that story was written at Jakarta 2004. Interestingly enough China had not enjoyed success at this tournament for about 12 years. Lin Dan was no longer having any of that though and inspired the Chinese to a 3-1 victory against Denmark in the tournament final.
With that a new plot in Chinese badminton was scripted.
Then came Sendai and Tokyo 2006, where Lin Dan was a principal player in the Chinese men's team yet again. China beat Denmark in the final yet again, this time the score was 3-0. Perfection from Lin Dan and his team.
At Jakarta 2008, Lin Dan and China had to do a little more work. However, they still went on to beat South Korea 3-1 in the final.
At Kuala Lumpur 2010, China and Lin Dan beat Indonesia 3-0 in the tournament final. China and Lin Dan beat South Korea 3-0 at Wuhan 2012.
The most recent badminton success for China and Lin Dan came at Bangkok 2018, which is all the evidence you need that "Super Dan" is not quite done with this "badminton winning business" just yet. China had to work for the title and eventually beat Japan 3-1 in the tournament final.
Conclusion
Lin Dan is not just a sporting champion, not just a great athlete but rather he has become a cultural icon. There are actually few better symbols of China's insatiable rise in the world during the past two decades.
A major part of the ethos has been that when you do something, make sure you do it well. There is no such thing as "be good", just "be good at it". There simply has not been any room mediocrity on that score.
While sportsmen and women the world over are normally just satisfied with one or two major tournament wins. Lin Dan has not made any additional room available on his throne. There has only been place for one legend at the top of badminton throne and that legend is Lin Dan.