Tennis demands the ideal fusion of physical prowess, technique, and mental fortitude. There is no more demanding sport during Grand Slam season when players are expected to compete through five sets over numerous hours in order to be crowned champion.
With 2024 just around the corner, the most recent era of dominance may very well be coming to an end.
Talented young Spaniard Carlos Alcaraz proved that the future is now when he knocked off resident GOAT Novak Djokovic to claim his first-ever gentleman's singles crown at Wimbledon back in the summer.
With the Serbian sensation now in his late 30s and Alcaraz still 20 years of age, he may very well be the next man to dominate the sport. In the years to come, he may feature prominently on this list. But until then, he will have to remain patient.
Here are the three most dominant male players that have ever lived.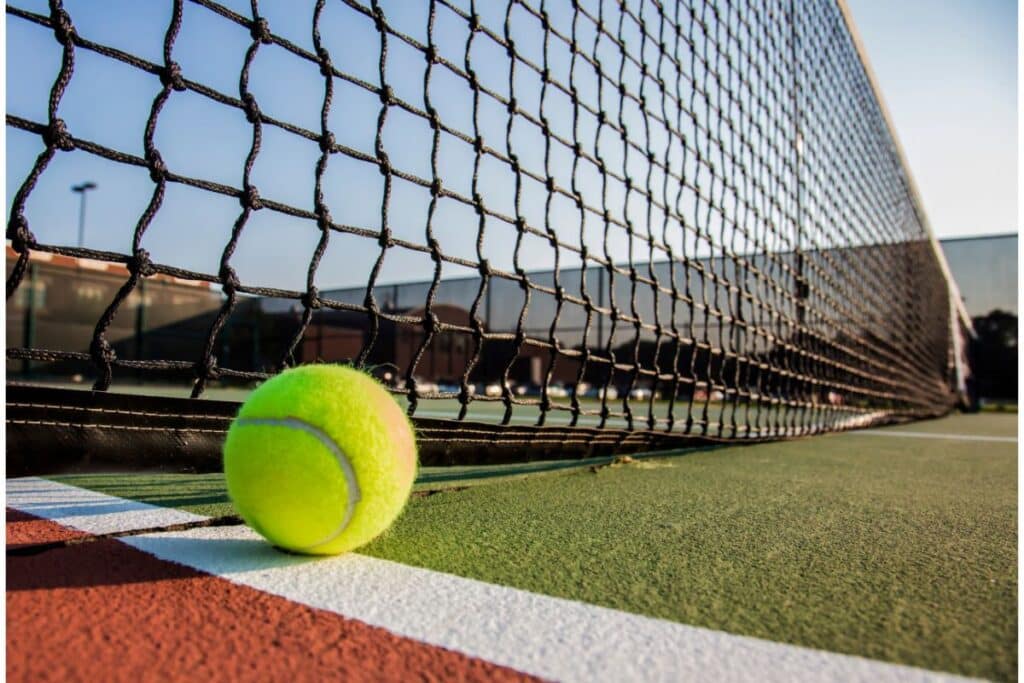 Novak Djokovic
Regarding unparalleled longevity, Novak Djokovic stands tall.
The 36-year-old Belgrade-born star has been a force to be reckoned with since the moment he set foot on the court back in 2003, but it's his dominance in his later years that has seen him become arguably the greatest player that has ever lived.
While his greatest adversaries – namely Rafael Nadal, Roger Federer, and Andy Murray – have all fallen by the wayside over the last decade or so, Nole has powered on.
Throughout 2023 at the ripe old age of 36, Djokovic very nearly secured all four grand slam titles. At the start of the year, he claimed a record-extending 10th Australian Open title in Melbourne.
An impressive straight sets victory over Stefanos Tsitsipas brought him his fourth straight crown in the Land Down Under – not including 20222's event which he didn't enter due to a visa discrepancy.
Months later, he romped to his third victory at Roland Garros by defeating Casper Rudd in the Paris showpiece.
Finally, in September, he claimed the US Open for the first time in five years with victory over Danil Medvedev in New York City.
Unfortunately for him, Carlos Alcaraz had other ideas at Wimbledon. Djokovic was looking for his fifth straight title at the All England Club, a trophy that would have seen him match Roger Federer's record of eight titles.
But it was the Spaniard who announced his introduction to the elite, triumphing throughout a five-set extravaganza.
Despite that, a reputable tennis sportsbook still makes Djokovic the +125 favorite for the upcoming Australian Open, a tournament that kicks off next year's Grand Slam season.
His haul of 24 Grand Slam titles is the most of any player ever and the bookies clearly think that he is still the man to beat.
Roger Federer
For years, many considered Roger Federer to be the GOAT. But it's his late-career resurgence that will see him enter the history books.
Despite being surpassed by the likes of Djokovic, Nadal, and Murray, as well as being in his late thirties, the Swqiss superman managed to roll back the years for one last hurrah.
Heading into 2017, the recently retired icon had won just one Slam in seven years but that came to an end with victory in January's Australian Open. Months later, he lifted the famous gold trophy at Wimbledon for a record-breaking eighth time later.
Then in the early weeks of 2018, he successfully defended his title in Melbourne at the age of 36. Federer retired from the sport last year at the age of 42, bringing the curtain down on one of the greatest careers that any sportsman has ever had.
Rafa Nadal
It's hard to talk about dominance without mentioning the King of Clay. No man has dominated a single competition in the way that Rafa Nadal has run roughshod over the French Open.
This Spanish superstar holds the record for the most titles won in Paris with 13, and that has catapulted him to second place on the all-time list of Grand Slam victories with 22, just two behind Djokovic.
However, it has been almost two years since his most recent Slam triumph, and his career at the top may very well be at an end.
In recent years, he has been surpassed by his Serbian nemesis, who even managed to beat him in the semifinals of the 2022 French Open, a victory that many considered closed the book on the greatest of all-time debate.
Earlier this year, he was stunned by unheralded American Michael McDonald in the second round of the Australian Open, and it will take an almighty effort if he is to return to his best at the age of 37.
But despite that, his stranglehold of the French Open cannot be overlooked, and it is the greatest display of dominance over one competition that the sport has ever seen.